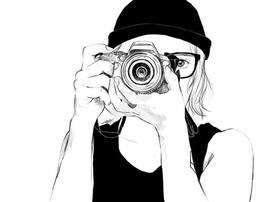 freelance music photographer.
i strive to document in a completely candid form - capturing real moments and quirks while on tour and in the studio.
check out my ongoing environment focused portrait series: framework 



inquires: 


brittanyobrienphoto@gmail.com
instagram + twitter
prints + book for sale



print + press:


nobody's guide to life on the road (BOOK, self published)
BAMBI TOUR BOOK (BOOK, HIPPO CAMPUS)
LOCAL WOLVES

 (issue 56)


MAKE MUSE (ISSUE 1)
MELISMA (ISSUE 18)
 THE PRESS DEMOCRAT
BLACK SQUIRREL RADIO.
TUESDAY ZINE.​
ALL ANGLES. 
BLENDED.  
FLUORESCENT.
ALT ANGELES. 
STITCHED SOUND. 
AT THE BARRICADE. 
PEAK DESIGN + INSTAX AMBASSADOR

ARTISTS I'VE TOURED WITH:
​hippo campus, k.flay, fitz and the tantrums,
  finish ticket, flight facilities, COIN, sure sure,
imagine dragons, young the giant,
  rainbow kitten surprise, samia + more.
​​​​​​​